Scheme for Mobile Delivery
APP Channel SMS Channel WeChat Channel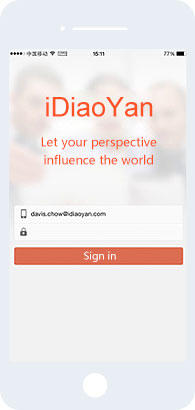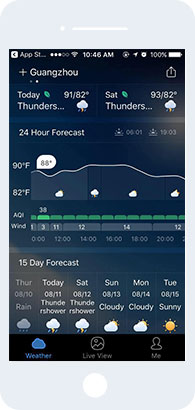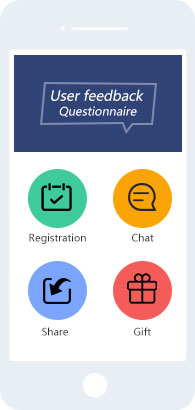 iDiaoYan APP
Cooperative APP Implantation Intercept
Cooperative APP Ads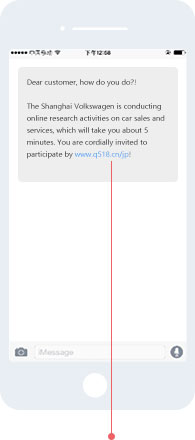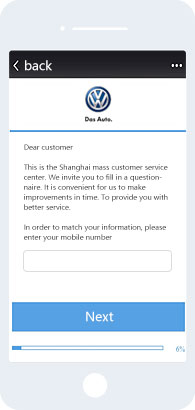 SMS Channel- High Dlivery Rate and Quick Responses Guide users to follow the Your Brand's WeChat Official Account after they finish responding to surveys.
Responsive questionnaire design on various mobile devices; Users can start to answer questions as long as they click on the links.
Steps

Click on links and enter surveys
Start to answer questions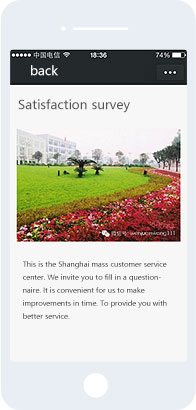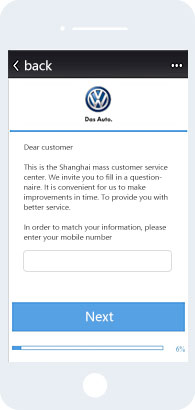 WeChat Channel
Perfect responsive questionnaire design on WeChat - You can distribute our surveys to your
WeChat official account. You can embed survey links in WeChar articles. Your
respondents can participate in surveys by clicking on "Read More" in the WeChat articles.
Read more
Start to answer questions